The Movie
The Immortal Life of Henrietta Lacks: The Lacks Family Legacy (HBO)
The Lacks family discusses the importance of Henrietta Lacks' story being told. The Immortal Life of Henrietta Lacks premieres Saturday, April 22 at 8PM.
Conversations with the Cast (HBO)
The official trailer for The Immortal Life of
Henrietta Lacks (aka HeLa)
from
HBO
starring
Oprah Winfrey
as Deborah Lacks, Renee Elise Goldsberry as Henrietta, and Rose Byrne as Rebecca Skloot. The film premieres
April 22nd at 8:00 pm
. More casting information
available here
, and on the film's
IMDB page
. You can follow photos and news of the making of the film on
Rebecca's Instagram feed
and on
her Facebook page
. The film will be streamed on
HBO Now
, a subscription service anyone can access online. The film will also be available on DVD.
Official Movie Tie-In Edition
Available for a Limited Time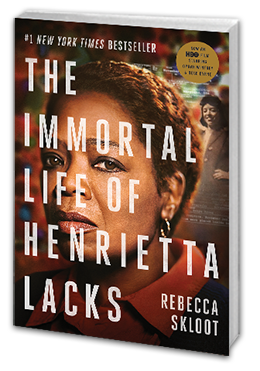 ---
Press
---
Photos
Rebecca has been sharing many exciting photos related to the film version of The Immortal Life of Henrietta Lacks on her Facebook page. See below for a sampling of those photos and follower her on Facebook and Instagram for more.
Named by more than 60 critics as one of the best books of 2010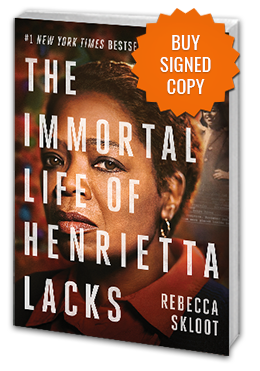 Buy the Book
Learn More
The Henrietta Lacks Foundation strives to provide financial assistance to needy individuals who have made important contributions to scientific research without their knowledge or consent.