Articles
Skloot has written more than 200 feature articles, personal essays, book reviews, and news stories for the New York Times Magazine; O, The Oprah Magazine; Discover; Columbia Journalism Review; Seed; New York Magazine; Slate; Popular Science; the Chicago Tribune; and other publications. Her work has been anthologized in several collections, including Best Food Writing and The Best Creative Nonfiction. See below for selected stories.
THE NEW YORK TIMES MAGAZINE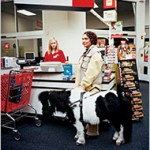 "Creature Comforts," It's no longer just guide dogs for blind people. Service animals now include monkeys for quadriplegics, parrots for psychotics, and at least one assistance duck. Should the law recognize all of them? (photo credit: Jeff Riedel for The New York Times)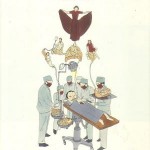 "Taking the Least of You," Cover story. Those blood and tissue samples you routinely give—where are they? Who owns them? What are they being used for? And how come you don't know? See Skloot's blog for follow-up to this story. (image credit: Marcel Dzama)




"Two Americas, Two Restaurants, One Town," Scenes from civil war, with pork chops. Anthologized in Best Food Writing 2005. Download at nyt.com. (photo credit: Michael Edwards for The New York Times)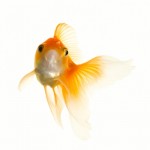 "Fixing Nemo," Does your pet goldfish suffer from tumors, broken bones, impacted eggs, or unattractive scales? Vets can now fix them. Download at nyt.com.(photo credit: Phiseksit)

Skloot has also contributed frequently to the New York Times Magazine's annual "Year in Ideas" issue, writing about everything from Snowball the dancing cockatoo to lap dance science to one man's quest to create a singable national anthem.
O: THE OPRAH MAGAZINE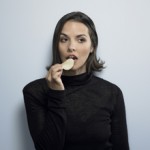 "Why Is It So Damn Hard to Change?" Cover story. Skloot explores why dieters falter and armchair athletes remain seated. Turns out it's not because they're "weak." (photo credit: Hugh Kretschmer)
NEW YORK MAGAZINE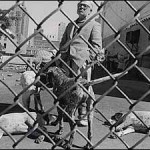 "When Pets Attack," Best Personal Essay 2004, American Society of Journalists & Authors. A pack of wild dogs loose in Manhattan mauls people and other dogs (including Skloot's). The city does nothing because of loopholes in the law. Download at nymag.com. (photo credit: Eugene Richards)
PREVENTION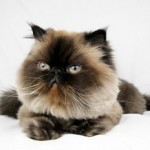 Skloot, a former veterinary technician, wrote a monthly column on pets for Prevention magazine. She covered topics ranging from pet obesity, to breed bans, animal intelligence, pet anxiety, having a good pet death experience, and much more. The full archive of her columns is available here. (photo credit: Prevention.com)
NOVA SCIENCENOW
Skloot has worked as a writer and television correspondent for NOVA ScienceNOW. Her segment on the expanding field of fish veterinary medicine is available online here. See also her audio slideshow, which explains the most common pet-fish ailments, and what fish owners do to save them (MRIs, CAT scans, surgery, you name it).