Teachers & Students
In addition to being a riveting reading experience, The Immortal Life of Henrietta Lacks has become an important educational tool. Praised for its research, reportage, the ethical issues it has raised, and its unique relevance to a wide range of disciplines from the arts and sciences to law, medicine, anthropology, African American Studies, and more, the book has been used in thousands of classrooms and teaching programs around the country. It has been selected for common reading at more than 150 colleges and universities and is widely used in high schools, medical schools, and professional programs. If you are considering adopting the book, please visit the Community Reads/FYE page to learn more, read about experiences other groups are having with Rebecca and The Immortal Life, and see video footage of students discussing the book. If you have already adopted the book, below you'll find teaching and reading guides, and other resources designed to enhance your discussion of The Immortal Life.
REBECCA AT YOUR COLLEGE OR UNIVERSITY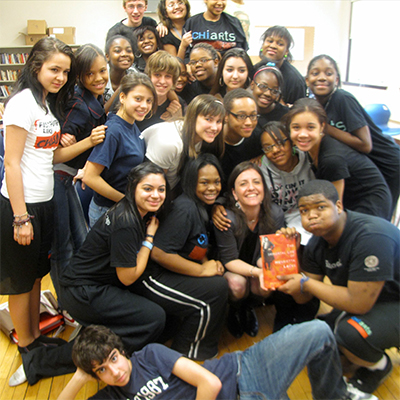 If you would like to bring Rebecca to your college or university, please e-mail details about your request to Miriam Feuerle at Lyceum Agency: miriam@lyceumagency.com or call her at 503.467.4621.
Resources
See how other students are interacting with The Immortal Life of Henrietta Lacks: