Speaking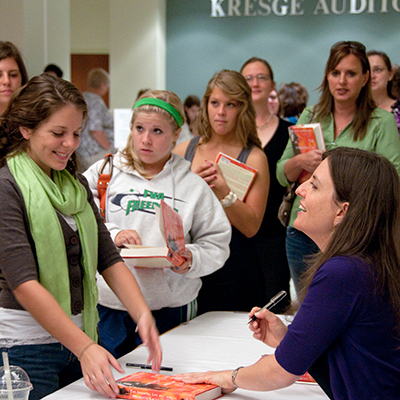 Rebecca Skloot travels worldwide speaking about her book, The Immortal Life of Henrietta Lacks and related scientific and ethical issues; she also teaches writing workshops and gives talks on a wide range of subjects at conferences and universities nationwide.
Members of Henrietta Lacks's immediate family also travel extensively to speak about their story at universities and other institutions. Rebecca encourages all institutions interested in having her speak to consider having the Lacks family join them either with Skloot or in her place, to tell their own story and answer questions about their experiences with HeLa cells, the book, and more. For more information on the Lacks Family and their upcoming events, visit their website.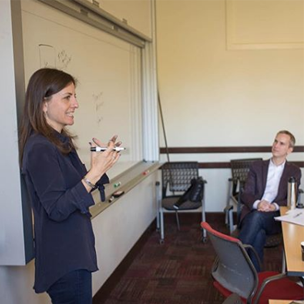 Skloot's lectures have fascinated everyone from college under-graduates to medical and legal audiences seeking an expert perspective on modern bioethics. She has spoken widely at high schools, colleges, and professional organizations, including Johns Hopkins University, Morehouse School of Medicine, the National Council of Teachers of English, the National Institutes of Health, Harvard University, Yale University, Public Responsibility in Medicine and Research (PRIM&R), and more. She has appeared on numerous television and radio shows, including The Colbert Report, CBS Sunday Morning, and NPR programs including Fresh Air and Talk of the Nation.
If you'd like to invite Rebecca and/or the Lacks family to give a talk in your area, please e-mail the details of your request to Miriam Feuerle at Lyceum Agency: [email protected], or call her at 503.467.4621.
Selected Lecture Topics
The Immortal Life of Henrietta Lacks
Immersion journalism, science journalism, and creative nonfiction
Ethics, healthcare, medical research, and race and class disparities
Inspirational/commencement addresses about the importance of education
Education and scientific literacy
Video
Request Rebecca to Speak at your Event