Photos
Below you will find a slide show of bonus photos related to The Immortal Life of Henrietta Lacks not included in the book's photo insert. See the book for other photos, and check back on this page — more slide shows coming soon. PLEASE NOTE: To view captions that explain each photo, click the "HeLa Slideshow" text at the center of the screen below, then view pics by clicking on them individually or as slideshow by clicking the "slideshow" option at the top right on the Flickr page.
Named by more than 60 critics as one of the best books of 2010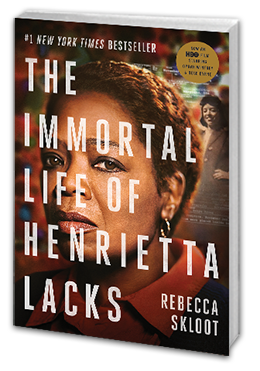 Buy the Book
Learn More
The Henrietta Lacks Foundation strives to provide financial assistance to needy individuals who have made important contributions to scientific research without their knowledge or consent.