Articles About Rebecca
Rebecca Skloot has been interviewed and profiled by many leading publications, including the Wall Street Journal, the Los Angeles Times, and the New York Times. Skloot has also appeared on numerous radio and television shows, including Fresh Air with Terry Gross, Michael Feldman's Whad'Ya Know?, Fox Business News, and The Colbert Report. For many of those interviews and press coverage of The Immortal Life of Henrietta Lacks, visit the book's press page. Below, a selection of press coverage about Rebecca Skloot herself.
Named by more than 60 critics as one of the best books of 2010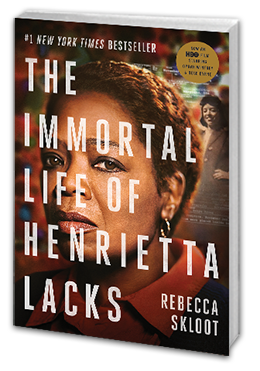 Buy the Book
Learn More
The Henrietta Lacks Foundation strives to provide financial assistance to needy individuals who have made important contributions to scientific research without their knowledge or consent.