Archives by Date:
Archives by Subject:
July 7, 2011
The Sun Chronicle Calls The Immortal Life "Deeply Personal and Profoundly Universal"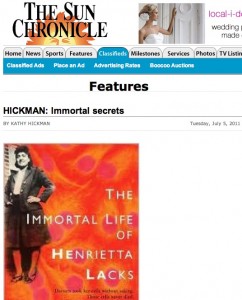 "The Immortal Life of Henrietta Lacks is a book at once deeply personal and profoundly universal," writes Kathy Hickman in her monthly column, The Reading Room, in The Sun Chronicle. "It deftly combines three story strains: medical science, Henrietta Lacks' family history and the author's own adventures in writing the book. In the end, she touches the reader's mind, emotions and soul with so much passion that you, too, want to 'tell stories' on dead folks like Henrietta Lacks, for all the world to know."
Named by more than 60 critics as one of the best books of 2010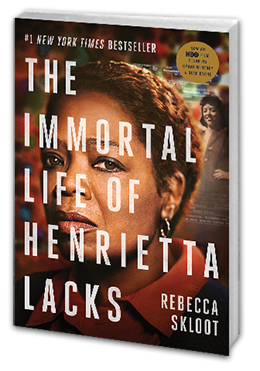 Buy the Book
Learn More
The Henrietta Lacks Foundation strives to provide financial assistance to needy individuals who have made important contributions to scientific research without their knowledge or consent.