Archives by Date:
Archives by Subject:
March 17, 2011
Virginia State Lawmakers Pass Resolution Honoring Henrietta Lacks
On February 18, 2011, Virginia state lawmakers, Johns Hopkins leaders, and officials from the American Cancer Society joined together in Richmond to celebrate the life of Henrietta Lacks. A ceremony was held in honor of Henrietta; among other things, they presented Henrietta's family with a framed copy of a house resolution that was voted into the record.
RESOLVED, That the House of Delegates, during Black History Month, celebrate the life of Henrietta Lacks, in honor of all who have ever faced discrimination and exploitation, and her amazing legacy, which has altered medical research and care and relieved the suffering of untold millions.
Named by more than 60 critics as one of the best books of 2010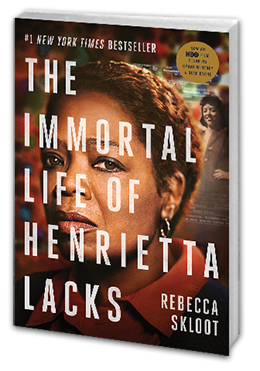 Buy the Book
Learn More
The Henrietta Lacks Foundation strives to provide financial assistance to needy individuals who have made important contributions to scientific research without their knowledge or consent.