Archives by Date:
Archives by Subject:
January 17, 2009
Halucinate Without Drugs – AKA Fun With Neuroscience
I'm speaking at the ScienceOnline09 Conference in Durham, NC, today so I have little time to post, but I wanted to throw up this fun thing from the Boston Globe to keep everyone occupied while I'm away:
"DO YOU EVER want to change the way you see the world? Wouldn't it be fun to hallucinate on
your lunch break? Although we typically associate such phenomena with powerful drugs
like LSD or mescaline, it's easy to fling open the doors of perception without them: All it
takes is a basic understanding of how the mind works."
Try for yourself here. I particularly like the rubber hand trick. [Update: fascinating and detailed post about this research over on Neurophilosophy, here]
4 Responses to "Halucinate Without Drugs – AKA Fun With Neuroscience"
Named by more than 60 critics as one of the best books of 2010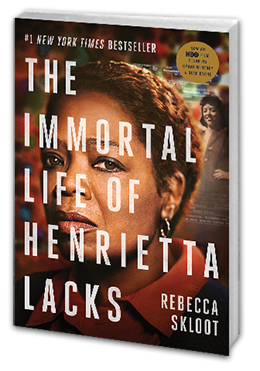 Buy the Book
Learn More
The Henrietta Lacks Foundation strives to provide financial assistance to needy individuals who have made important contributions to scientific research without their knowledge or consent.