Archives by Date:
Archives by Subject:
June 14, 2011
Fan of The Immortal Life Donates Funds to Low-Income School
"I'm so thrilled," says Rebecca Skloot, "I just found out that Diana Kimball, a fan of The Immortal Life, recently donated funds in my honor via DonorsChoose.org for a low income school to get gel electrophoresis equipment for its science classroom. I just got a wonderful packet of thank you letters from the students – what a perfect and wonderful gift. Thank you, Diana, and everyone else who gave."
For more information on how you can make a difference, visit DonorsChoose.org.
Named by more than 60 critics as one of the best books of 2010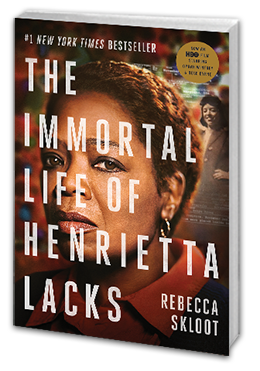 Buy the Book
Learn More
The Henrietta Lacks Foundation strives to provide financial assistance to needy individuals who have made important contributions to scientific research without their knowledge or consent.