Archives by Date:
Archives by Subject:
June 19, 2011
Best of Queens Library Summer Reading Selects The Immortal Life



The Queens Gazette reports that The Immortal Life was chosen for the Best of Queens Library Summer Reading program.
You've probably heard a lot of hype about this book, and it's all true. An uneducated black woman dies young and poor of cervical cancer, but her cells are kept alive and studied by scientists. Her cells lead to countless medical breakthroughs, but the Lacks family knows nothing about it. O, the Oprah Magazine, selected is as one of their Top Ten Books of 200 and called it a "multilayered narrative of race, class, and family." The story was used for an episode of Law and Order and is being developed for an HBO special.
Learn about other community reads and FYE programs that are reading The Immortal Life.
Named by more than 60 critics as one of the best books of 2010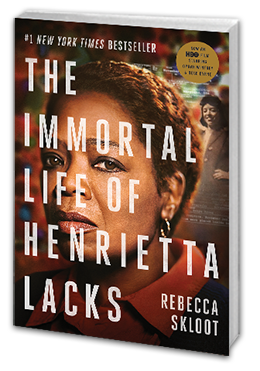 Buy the Book
Learn More
The Henrietta Lacks Foundation strives to provide financial assistance to needy individuals who have made important contributions to scientific research without their knowledge or consent.