Archives by Date:
Archives by Subject:
October 31, 2010
Evolutionary Biologist Leigh Van Valen Has Died
Leigh Van Valen, the fascinating evolutionary biologist who proposed that HeLa cells had evolved into their own species and were no longer human, has died. For those who have a copy of The Immortal Life of Henrietta Lacks, you can read more about his HeLa theory on p. 215-216 of the book.  You can also read the original news reports about Van Valen's HeLa theory online here, and more about his fascinating career, and theories, in this NY Times obituary.  Thanks to Carl Zimmer for that obituary link.
Named by more than 60 critics as one of the best books of 2010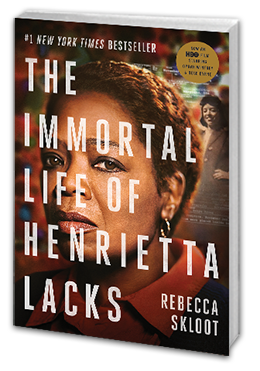 Buy the Book
Learn More
The Henrietta Lacks Foundation strives to provide financial assistance to needy individuals who have made important contributions to scientific research without their knowledge or consent.