Archives by Date:
Archives by Subject:
February 12, 2009
The Amazing Bonny Skloot (April 1989 – Feb 7, 2009)
Culture Dish is mourning: After an amazingly long and wonderful life, my
dog Bonny died at home peacefully on February 7, 2009, just two months
shy of her 20th birthday. She was an incredible creature.
Her story
(which I wrote in 2004) inspired millions and forced good change on New York City. Despite her hard
moments, Bonny was
eternally happy
. She was also eternally loved, and
will now be eternally missed. I've been
preparing myself for this moment for years
, which helps a lot, but doesn't mean it's easy.
15 Responses to "The Amazing Bonny Skloot (April 1989 – Feb 7, 2009)"
Named by more than 60 critics as one of the best books of 2010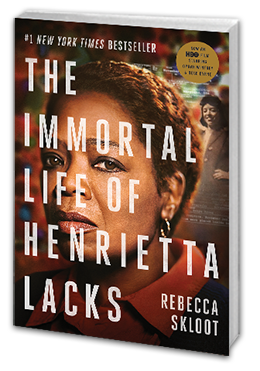 Buy the Book
Learn More
The Henrietta Lacks Foundation strives to provide financial assistance to needy individuals who have made important contributions to scientific research without their knowledge or consent.