Archives by Date:
Archives by Subject:
May 7, 2013
October 14, 2013 – Terre Haute, IN
Lacks Family Event
Indiana State University, University Speaker Series – Talk, Q&A and Book Signing
Members of the Lacks Family will speak at Indiana State University's ISU Tilson Auditorium on October 14, 2013 at 7:00 pm. For more information about the event, please call 812.237.3737 or visit their website.
Named by more than 60 critics as one of the best books of 2010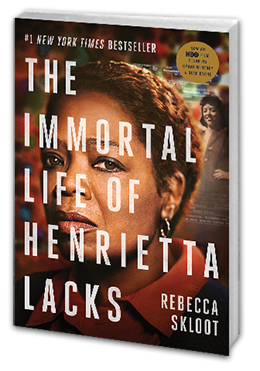 Buy the Book
Learn More
The Henrietta Lacks Foundation strives to provide financial assistance to needy individuals who have made important contributions to scientific research without their knowledge or consent.