Archives by Date:
Archives by Subject:
October 31, 2014
Chicago, IL – December 1, 2014
Rebecca Skloot "The Dinner Party"
City Winery, Chicago – Conversation and Food
Rebecca will be a guest on "The Dinner Party" with Chef Chris Pandel of Bristol & Balena, Actor/comedian David Pasquesi and Theater Critic, Chris Jones. Typhanie Monique opens it up. For more info and tickets click here.
Named by more than 60 critics as one of the best books of 2010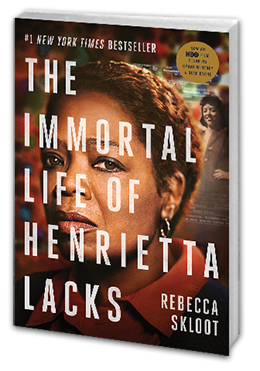 Buy the Book
Learn More
The Henrietta Lacks Foundation strives to provide financial assistance to needy individuals who have made important contributions to scientific research without their knowledge or consent.