Archives by Date:
Archives by Subject:
April 19, 2011
Tavis Smiley Interviews Rebecca Skloot on PBS
"So thrilled I got to go back on the Tavis Smiley show this week for a follow-up about the response to The Immortal Life and where things stand today," shares Rebecca. "Tavis is such a great interviewer – we covered questions readers often ask at events, & much more that hasn't been covered in other interviews."
Watch the full episode. See more Tavis Smiley.
Named by more than 60 critics as one of the best books of 2010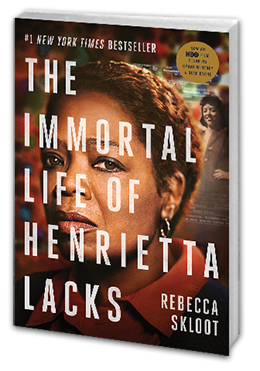 Buy the Book
Learn More
The Henrietta Lacks Foundation strives to provide financial assistance to needy individuals who have made important contributions to scientific research without their knowledge or consent.