Archives by Date:
Archives by Subject:
March 16, 2009
Redesign launched at rebeccaskloot.com (finally)
That's right, after many (many, many) years, rebeccaskloot.com has gotten an overhaul, thanks to the wonderful Pat Walters and Jeremy Bowers.  It's a work in progress we'll be tweaking in coming weeks, but look around, bookmark the place, and check back for more updates soon.  Feedback welcome.
Named by more than 60 critics as one of the best books of 2010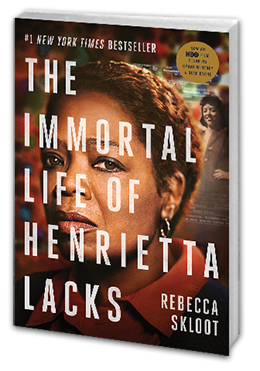 Buy the Book
Learn More
The Henrietta Lacks Foundation strives to provide financial assistance to needy individuals who have made important contributions to scientific research without their knowledge or consent.