Archives by Date:
Archives by Subject:
February 3, 2009
New DOJ Head
A few hours ago, Joe Biden swore in the new head of the Department of Justice — the first African American Attorney General in history.  This is the man who will be deciding, among other things, the future of guide miniature horses and assistance parrots. Culture Dish will be watching to see what he does with the proposed revisions to the ADA.
In other news, the new semester just started and like a moron, I didn't write a few posts ahead of time to put up during the first week of classes.  Still figuring out that whole scheduling-posts thing out.  Getting on it though.
Named by more than 60 critics as one of the best books of 2010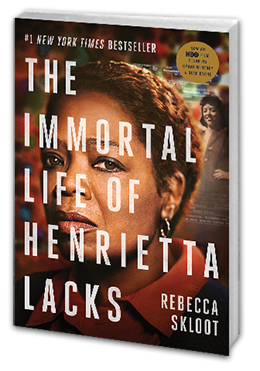 Buy the Book
Learn More
The Henrietta Lacks Foundation strives to provide financial assistance to needy individuals who have made important contributions to scientific research without their knowledge or consent.