Archives by Date:
Archives by Subject:
February 5, 2009
DOJ Withdraws ADA Changes That Would Ban Non-Canine Service Animals
The Department of Justice has 
withdrawn its proposed ADA regulations
that would have
banned the use of assistance monkeys, birds, miniature horses, etc
.   This was in response to a memo from Obama's Chief of Staff directing all agencies to hold off on any new regulations until they could be reviewed and approved by Obama's administration.  So for now, the ADA definition of service animal remains as it has been since it's original creation, which means it still includes all species of animals.  One commenter here pointed out that for those concerned about this issue, now would be a good time to express your thoughts to your government.  Details after the jump on how to do that … 

Those interested can contact their government representatives and senators. Also — perhaps most importantly — they can contact the Department of Justice. (For those who've asked: The relevant way to reference this issue is by saying you're contacting them about the DOJ's pending ADA regulations that would ban the use of any species other than dogs as service animals. The exact regulation in question is "Title III Regulation 28 CFR Part 36: Nondiscrimination on the Basis of Disability by Public Accommodations and in Commercial Facilities."
5 Responses to "DOJ Withdraws ADA Changes That Would Ban Non-Canine Service Animals"
Named by more than 60 critics as one of the best books of 2010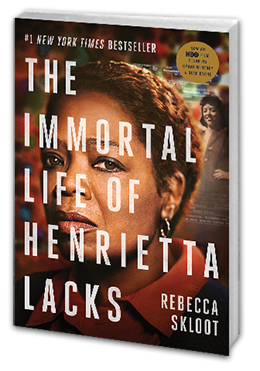 Buy the Book
Learn More
The Henrietta Lacks Foundation strives to provide financial assistance to needy individuals who have made important contributions to scientific research without their knowledge or consent.