HeLa Forum
Share Your Story and Join the Conversation
Rebecca Skloot wants to hear from you! Join the discussion by posting a comment to one of the threads below. Or, you can share your story and tell us about your experience reading The Immortal Life of Henrietta Lacks. Rebecca will drop in from time to time. But this isn't just a form for talking with Rebecca: One of the many themes in The Immortal Life of Henrietta Lacks is the importance of open communication between scientists and the general public. So this forum is a place for the public and scientists to talk. Explore all three communities: see what general readers are saying, what book groups are discussing, and what scientists are discovering.
Named by more than 60 critics as one of the best books of 2010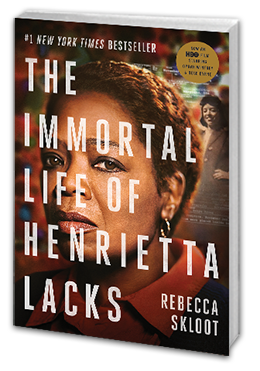 Buy the Book
Learn More
The Henrietta Lacks Foundation strives to provide financial assistance to needy individuals who have made important contributions to scientific research without their knowledge or consent.