Forthcoming Book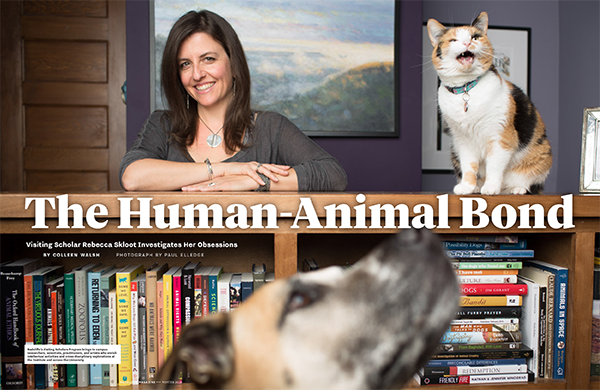 I have started working on my next book. I'm really excited about the topic, which is something I've been obsessed with much of my life, just as I was obsessed with HeLa cells (hint: It has something to do with animals). For me, that core of obsession is the first and most important criteria for writing any story. Here's a general description of the book, from a talk I recently gave at the Chicago Humanities Festival:
What comes next for this gifted storyteller? It turns out to be animals, a topic near and dear to Skloot: before becoming a science writer, she spent more than a decade working as a veterinary technician in animal shelters, vet clinics, emergency rooms, research labs, and even an animal morgue. Those experiences, and the ethical questions they prompted, are at the center of her next book.
You can read about my new book in this article from The Radcliffe Institute at Harvard and hear me explain it in a bit more detail in the interview below (which is the only interview in which I've discussed my next book to date). That portion of the interview begins around time stamp 20:00 (though if you're curious, at minute 11:00 you can hear me talk about what a derelict I was as a kid).
For more information, you can read this brief interview in which I discuss the new book, and my publisher's announcement of the book.
Named by more than 60 critics as one of the best books of 2010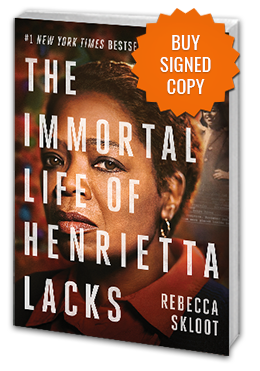 Buy the Book
Learn More
The Henrietta Lacks Foundation strives to provide financial assistance to needy individuals who have made important contributions to scientific research without their knowledge or consent.