Archives by Date:
Archives by Subject:
June 15, 2011
November 9, 2011 – Springfield, Il
University of Illinois, Springfield – Talk, Q&A, and Book Signing
Skloot will speak at University of Illinois Springfield at The Sangamon Auditorium located at One University Plaza in Springfield, Illinois. For more information please visit the Brookens Library event entry at http://wp.me/p8QGK-ok or you may contact Jane Treadwell at (217) 206-6597 or email jtrea1@uis.edu.
FREE and Open to the Public – tickets will be issued through the Sangamon Auditorium Ticket Office: Call (217) 206-6160 to reserve your ticket.
Named by more than 60 critics as one of the best books of 2010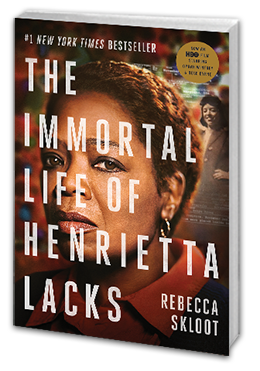 Buy the Book
Learn More
The Henrietta Lacks Foundation strives to provide financial assistance to needy individuals who have made important contributions to scientific research without their knowledge or consent.