Archives by Date:
Archives by Subject:
July 22, 2011
November 18 – Chicago, IL
Chicago, IL – National Council of Teachers of English Annual Conference – Keynote
Skloot will be giving the keynote address to the National Council of Teachers of English at the CEE luncheon at the annual convention on Friday, November 18 at 12:30 pm. The luncheon will be held at the Palmer House Hilton in Chicago on 17 E Monroe St.
To learn more, please visit the NCTE website. Or, please click to register.
Named by more than 60 critics as one of the best books of 2010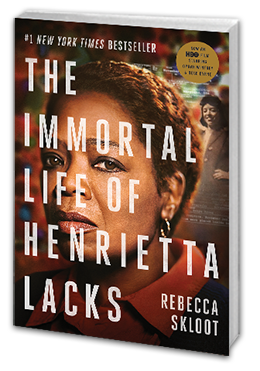 Buy the Book
Learn More
The Henrietta Lacks Foundation strives to provide financial assistance to needy individuals who have made important contributions to scientific research without their knowledge or consent.