CELLebrating the Centennial of Henrietta Lacks
Join us as we honor the 100th anniversary of the birth of Henrietta Lacks. Born on August 1, 1920, Henrietta, was a wife, mother of five, and resident of Turner Station, Maryland – and the Mother of Modern Medicine," who changed the world with the gift of her immortal HeLa cells.
The Lacks family is launching a yearlong centennial cellebration with the #HELA100 Virtual Symposium.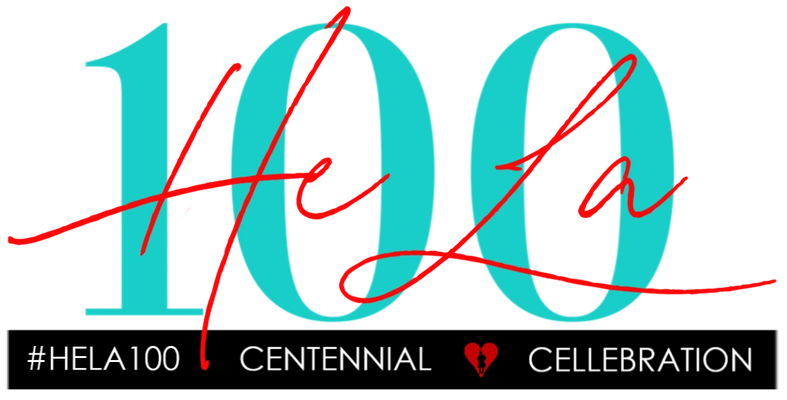 The Centennial CELLebration is presented in partnership with The IRIS Collaborative, Public Health Goals and the Henrietta Lacks House of Healing. Rebecca will be speaking in the #HELA 100 Virtual Symposium on August 1, 2020 along with Jeri and David Jr. Lacks, Camille Schrere, Dr. Ruha Benjamin, Dr. Francis Collins, and Helen Wilson-Roe.
RSVP at HELA100.org →
Recognising Henrietta Lacks and her Incontestable Impact
A new interdisciplinary building on Johns Hopkins University's East Baltimore campus will be named in honor of Henrietta Lacks and will break ground this year.
The National Portrait Gallery added a portrait of Henrietta by Kadir Nelson in 2018.
Via a 2013 agreement between the NIH and the Lacks family, Henrietta's genome data was made accessible only to those who apply for and are granted permission.
Henrietta received an honorary degree from Morgan State University in Baltimore in 2011.
Henrietta's house in Turners Station outside of Baltimore was made into a historic landmark.
The State of Virginia erected a historic marker on the highway at the town where Henrietta was raised.
A high school in Vancouver, WA has named Henrietta Lacks Health and Bioscience High School, commonly known as "Hela High."
Members of the Lacks family were honored guests at the White House for the unveiling of President Obama's new 'Precision Medicine' initiative in 2015.
The Henrietta Lacks FoundationTM
Founded by Rebecca, The Henrietta Lacks Foundation provides financial assistance to individuals in need, and their families, who have made important contributions to scientific research without personally benefiting from those contributions, particularly those used in research without their knowledge or consent. The Foundation offers those who have benefited from those contributions — including scientists, universities, corporations, and the general public — a way to show their appreciation to such research subjects and their families. Learn more about the foundation →
Named by more than 60 critics as one of the best books of 2010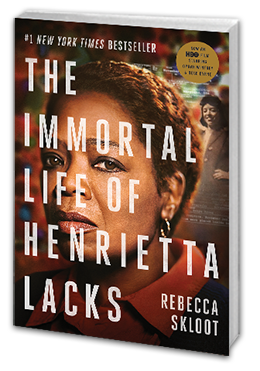 Buy the Book
Learn More
The Henrietta Lacks Foundation strives to provide financial assistance to needy individuals who have made important contributions to scientific research without their knowledge or consent.