Archives by Date:
Archives by Subject:
June 8, 2011
"First Nugget of the [HeLa] Story" Published in Rolling Stone in 1976
In March 1976, Rolling Stone published "The Double-Edged Helix," an article by Michael Rogers which "unknowingly helped lay the foundation for the captivating current bestseller."
"I always thought it was wonderful that Rolling Stone had the first nugget of the story," Rebecca Skloot says.
"Skloot's reporting turns the tale into a breathtaking work of narrative nonfiction, important and heartbreaking," says Rolling Stone in the May 26, 2011 issue.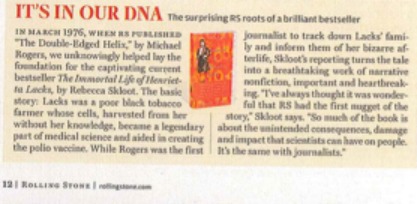 Named by more than 60 critics as one of the best books of 2010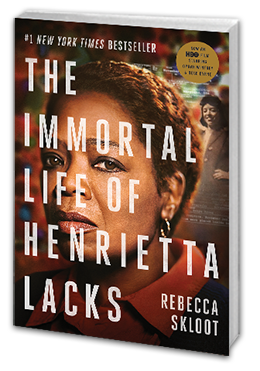 Buy the Book
Learn More
The Henrietta Lacks Foundation strives to provide financial assistance to needy individuals who have made important contributions to scientific research without their knowledge or consent.