Archives by Date:
Archives by Subject:
May 12, 2011
The Immortal Life "Provides a Profound Sense of History" Says Journal of the History of Medicine
The Journal of the History of Medicine calls The Immortal Life a "remarkable book" and envisions its use in diverse classrooms for years to come:
Thanks to Rebecca Skloot's remarkable book, the Lacks case is likely to become a classic in the history of biomedical ethics . . . Skloot is a science journalist but this book also evidences her skill as a historian . . . provides a profound sense of history. Students in classes covering ethics, public health, and the history of medicine, childhood, the family, women, the 1950s, and race will be engrossed by Lacks's story. The many questions raised by the existence and use of HeLa cells will generate hours of classroom discussion.
Named by more than 60 critics as one of the best books of 2010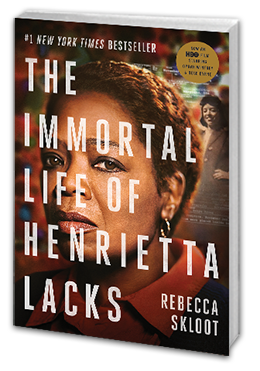 Buy the Book
Learn More
The Henrietta Lacks Foundation strives to provide financial assistance to needy individuals who have made important contributions to scientific research without their knowledge or consent.