Archives by Date:
Archives by Subject:
March 31, 2011
WYSO Host Vick Mickunas Interviews Rebecca Skloot
In this interview with Vick Mickunas – creator of the Book Nook author interview program for WYSO, the NPR affiliate in Dayton, OH – Rebecca Skloot describes the difficulties she faced in reconstructing the life of Henrietta Lacks and the amazing story of the HeLa cells which continue to flourish in laboratories around the world.
Listen to the WYSO interview with Rebecca Skloot.
Named by more than 60 critics as one of the best books of 2010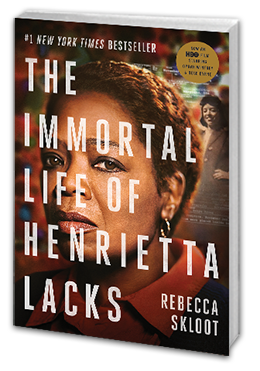 Buy the Book
Learn More
The Henrietta Lacks Foundation strives to provide financial assistance to needy individuals who have made important contributions to scientific research without their knowledge or consent.