Archives by Date:
Archives by Subject:
November 29, 2010
The Immortal Life of Henrietta Lacks Chosen as New York Times Notable Book
The Immortal Life has been listed as a New York Times Notable Book of 2010, and also as one of the top 10 books of 2010 by Dwight Garner of the New York Times, who said:
This thorny and provocative first book — it's about cancer, racism, scientific ethics and crippling poverty — floods over you like a narrative dam break. It's one of the most graceful and moving nonfiction books I've read in a very long time. More than 10 years in the making, it feels like a book Rebecca Skloot was born to write.
Named by more than 60 critics as one of the best books of 2010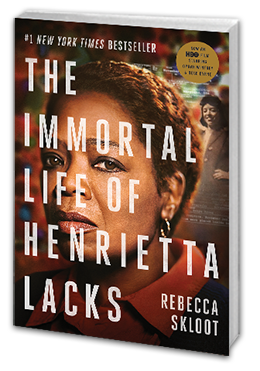 Buy the Book
Learn More
The Henrietta Lacks Foundation strives to provide financial assistance to needy individuals who have made important contributions to scientific research without their knowledge or consent.