Archives by Date:
Archives by Subject:
June 27, 2010
PBS Religion & Ethics Newsweekly Features The Immortal Life of Henrietta Lacks & Rebecca Skloot
PBS just aired a great segment on religion, ethics, and tissue research — it examines informed consent, who should profit from cells and tissues, and the stories of Henrietta Lacks and the Havasupai tribe. It includes interviews with Rebecca Skloot & other experts, as well as footage of the Havasupai tribe reclaiming their tissue samples, which were used in research without consent. Click here to watch the segment online now.
Named by more than 60 critics as one of the best books of 2010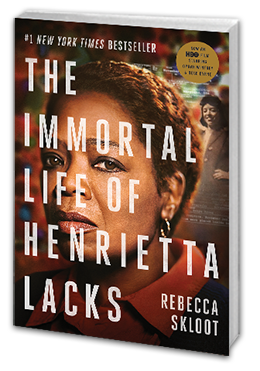 Buy the Book
Learn More
The Henrietta Lacks Foundation strives to provide financial assistance to needy individuals who have made important contributions to scientific research without their knowledge or consent.