Archives by Date:
Archives by Subject:
January 31, 2010
Washington Post Loves The Immortal Life of Henrietta Lacks
A rave review of The Immortal Life of Henrietta Lacks in The Washington Post today, which says, among other things:
This book, labeled "science — cultural studies," should be treated as a work of American history. It's a deftly crafted investigation of a social wrong committed by the medical establishment, as well as the scientific and medical miracles to which it led. Skloot's compassionate account can be the first step toward recognition, justice and healing.
For full review, click here
Named by more than 60 critics as one of the best books of 2010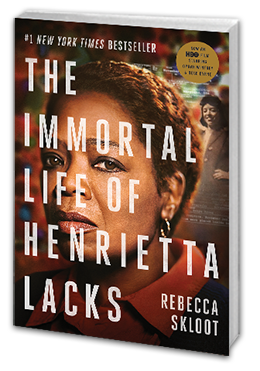 Buy the Book
Learn More
The Henrietta Lacks Foundation strives to provide financial assistance to needy individuals who have made important contributions to scientific research without their knowledge or consent.