Archives by Date:
Archives by Subject:
January 31, 2010
The Immortal Life of Henrietta Lacks and The Lacks Family on ABC World News Tonight
Set your TiVos and your DVRs, mark your calendars: Tonight Rebecca Skloot will be on ABC World News talking about her new book, The Immortal Life of Henrietta Lacks.  The segment will also feature members of Henrietta's family, and Vincent Racaniello, a scientist with lots, and lots of HeLa cells.
Named by more than 60 critics as one of the best books of 2010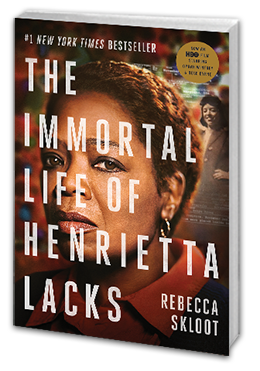 Buy the Book
Learn More
The Henrietta Lacks Foundation strives to provide financial assistance to needy individuals who have made important contributions to scientific research without their knowledge or consent.