Archives by Date:
Archives by Subject:
May 22, 2009
The Immortal Life of Henrietta Lacks Now Available for Pre-Order
We're thrilled to announce that as of today, The Immortal Life of Henrietta Lacks, by Rebecca Skloot, is officially available for pre-order through amazon.com (the only site currently offering it; will post others when they're available). And it's being offered at a significant discount (34% off).
It's an exciting day at rebeccaskloot.com — this book has been in the making for more than ten years.  More information, including book cover image, coming soon … In the meantime, for a description of the book and to read related articles, click here.
Named by more than 60 critics as one of the best books of 2010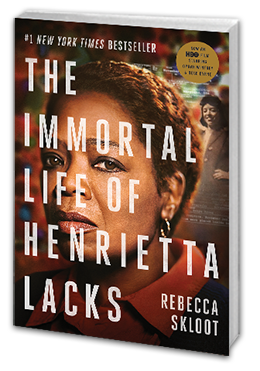 Buy the Book
Learn More
The Henrietta Lacks Foundation strives to provide financial assistance to needy individuals who have made important contributions to scientific research without their knowledge or consent.