Archives by Date:
Archives by Subject:
April 3, 2009
Skloot's Tips for Successful Book Reviewing
After seven years serving as a vice president on the National Book Critics Circle board of directors, Skloot has just finished her second term.  While on the board, she put together a document  of tips for breaking into book reviewing called, Strategies for Breaking in and Staying in:  Getting started as a critic, building your reviewing portfolio, going national, and keeping editors happy.  It's no longer available on the NBCC's website, so we've posted it here for those interested.
Named by more than 60 critics as one of the best books of 2010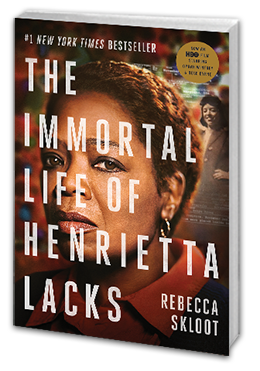 Buy the Book
Learn More
The Henrietta Lacks Foundation strives to provide financial assistance to needy individuals who have made important contributions to scientific research without their knowledge or consent.