Archives by Date:
Archives by Subject:
January 20, 2009
ADA Changes Not Approved Before Obama Innaguration
As part of my ongoing follow up to my recent New York Times Magazine story about the use of non-canine service animals and the DOJ's efforts to ban them: I've been saying for a few weeks that the currently proposed species ban might not become law if it wasn't approved before Bush left office. And, well, it turns out that the sweeping DOJ changes to the Americans With Disabilities Act were the only regulations under review by the OMB that weren't approved before Obama was inaugurated as president today …

What this means for the Americans With Disabilities Act and the proposed species ban isn't clear. With the Obama administration will come a new head of the DOJ and everything else. Whether the new administration will reject these Bush administration regulations and come up with ADA changes of its own is an open question at this point. But as it stands, the species ban was not given final approval before today, and therefore isn't in effect yet … so for the time being, monkeys, miniature horses, parrots, ducks and everything else can legally qualify as service animals.
7 Responses to "ADA Changes Not Approved Before Obama Innaguration"
Named by more than 60 critics as one of the best books of 2010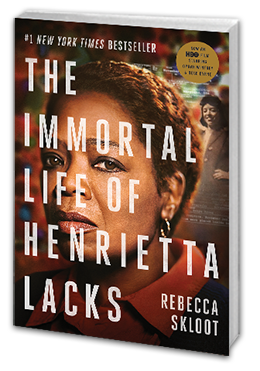 Buy the Book
Learn More
The Henrietta Lacks Foundation strives to provide financial assistance to needy individuals who have made important contributions to scientific research without their knowledge or consent.